Not sure how I missed this, but the second box from Geek Fuel EXP has an X-Force variant of the Unicorn Selfie Q-Fig that's floating around: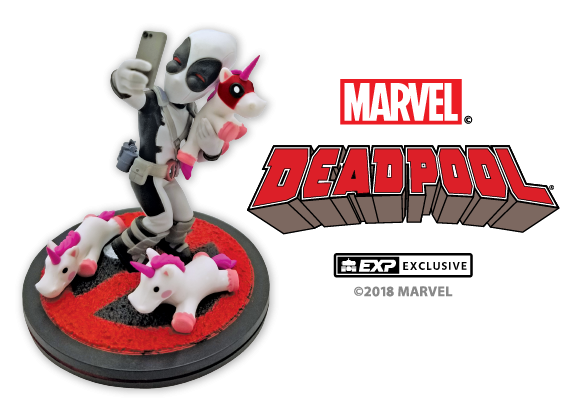 The unicorn he's holding even has a DP mask on this figure...
I only found out due to gettting a 'Labor Day' special email that was offering a free box ("worth $50") with purchase (ends in under 2 days at the time of posting):
http://links.geekfuelmail.com/6af54d0b9dfb464a810ffa5510d742a4/hknaw1vp/5LL1Z0/ct.aspx
This #2 box is pretty good, lots of interesting things, including an Amazing Spidey canvas and a Predator figure. See here for a review of the full contents:
https://www.mysubscriptionaddiction.com/2018/08/geek-fuel-exp-subscription-box-review-volume-2.html
If you don't want free stuff and would prefer just to save money, use this link instead to get $5 off:
http://hellosubscription.com/go/geek-fuel/
I know that some of us on the forum are saving our pennies, but figured it was worth posting so people would at least know it existed (even just to find on eBay).