I guess you are aware already that Wade guest-starred in a Japanese animation series some years ago. Well, he did again!
The show's called
Marvel Future Avengers
. Wade has appeared in two episodes so far, but there is a second season due to air this summer, so he may show up again!
The following are from the first show,
Marvel Disk Wars Avengers
: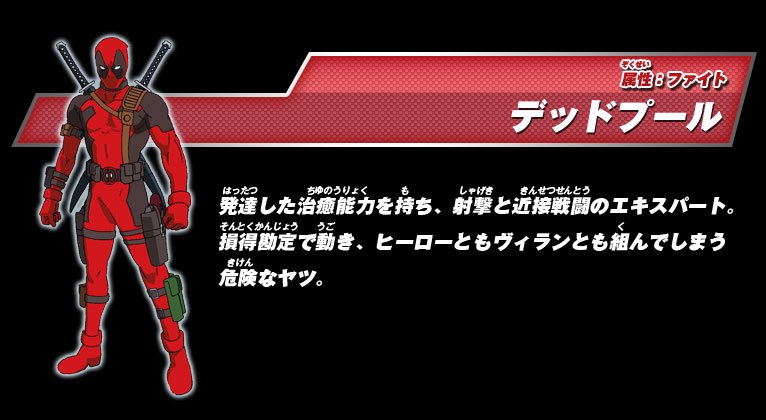 https://www.youtube.com/watch?v=QQEYyxNc_ac
And these screenshots are from the second:
I'm sorry about the pictures of the second show. I found better ones, but the resolution was so big the most part was cut