Re: Deadpool Relaunches in June 2018 (And other books too)
Posted:
Mon May 21, 2018 3:45 pm
DP: Assassin #1 Sienkiewicz variant:
https://goldenapplecomics.com/collections/deadpool/products/73151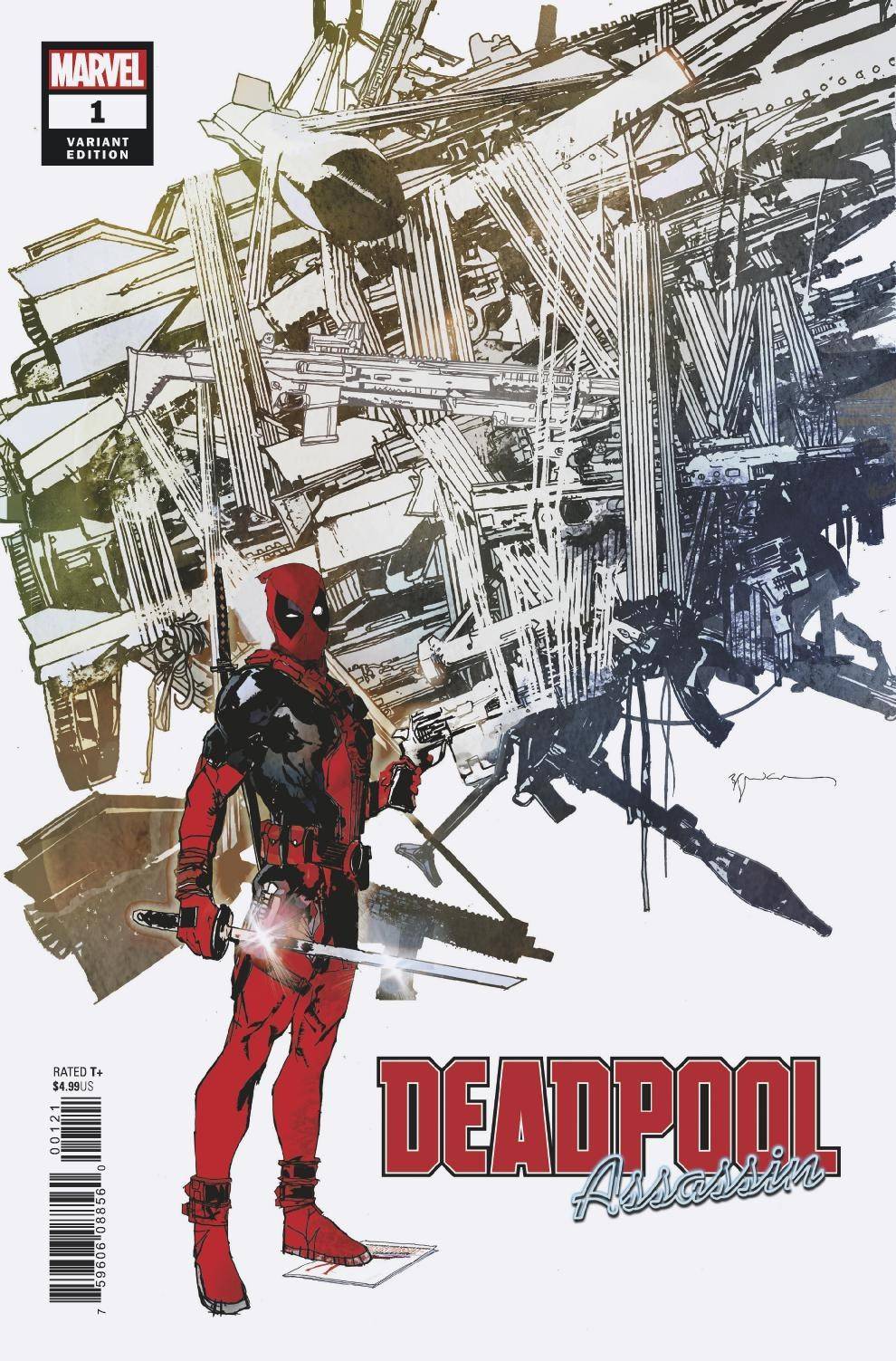 Awesome (and funny). I didn't thought they'll have the image uploaded so soon. But... call me picky, but I don't like when the artist makes up the costume design for the cover. At least Tony Moore's pretty established already...
The FOC of this issue is this week, so maybe we see another preview very soon