Went to Wizard World Tulsa and commissioned some Deadpool art.
First is from artist Joel Gomez. The second pic is a metallic card of a previous DP peice he did. (Poor scan)
Next is from Eric Henson.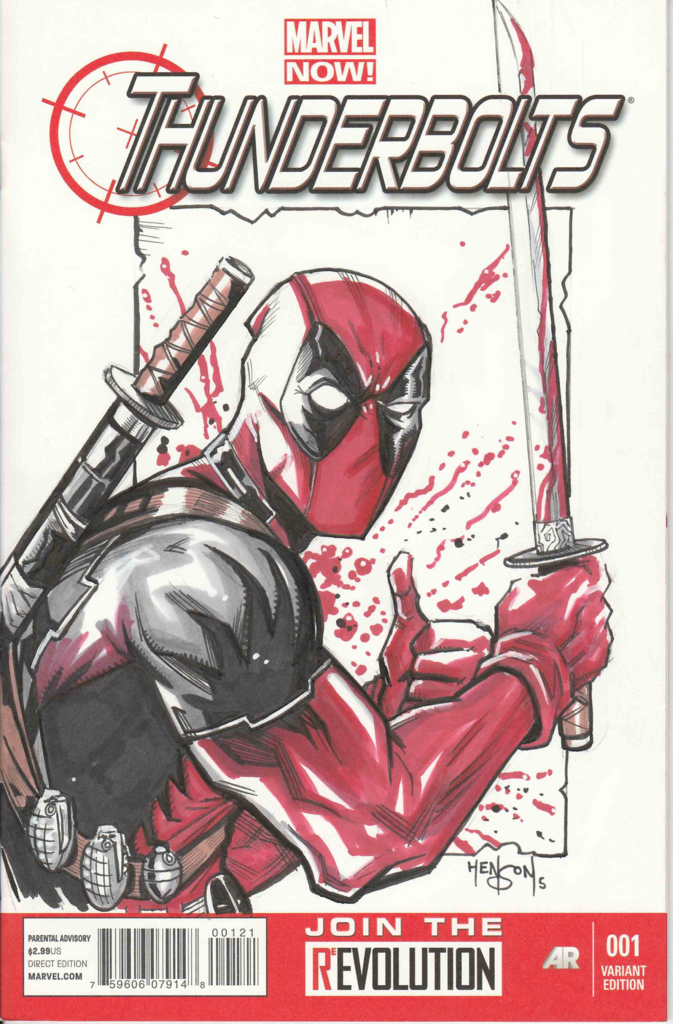 Next from Mike McKone. He did the cover art for the Suicide Kings mini series so I had him sign issue #1.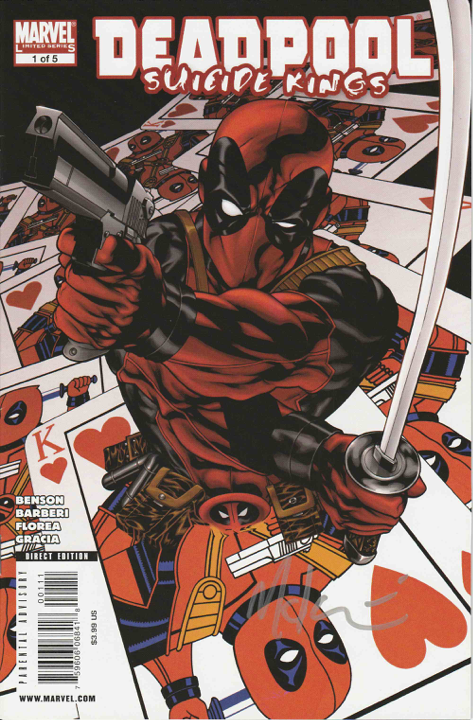 Lastly I commissioned a special peice from artist Mike Mayhew. I sent him pics of the outfit I made and he killed it. I even got a retweet from DMC himself. I also had him sign a couple DP covers he had done.